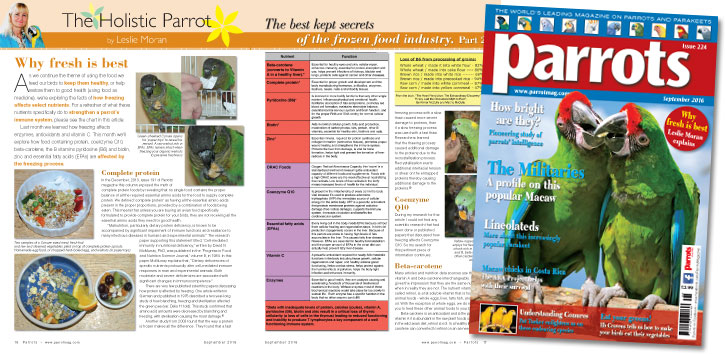 The Holistic Parrot by Leslie Moran
As we continue the theme of using the food we feed our birds to keep them healthy, or help restore them to good health (using food as medicine), we're exploring the facts of how freezing affects select nutrients. For a refresher of what these nutrients specifically do to strengthen a parrot's immune system, please see the chart in this article.

Last month we learned how freezing affects enzymes, antioxidants and vitamin C. This month we'll explore how food containing protein, coenzyme Q10, beta-carotene, the B vitamins pyridoxine (B6) and biotin, zinc and essential fatty acids (EFAs) are affected by the freezing process.

Buy Now!