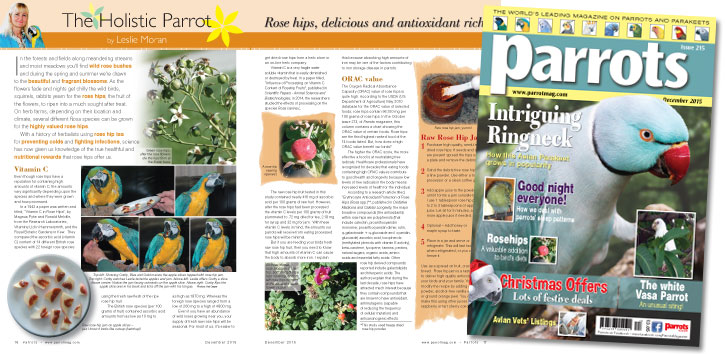 The Holistic Parrot by Leslie Moran

In the forests and fields along meandering streams and moist meadows you'll find wild rose bushes and during the spring and summer we're drawn to the beautiful and fragrant blossoms. As the flowers fade and nights get chilly the wild birds, squirrels, rabbits yearn for the rose hips, the fruit of the flowers, to ripen into a much sought after treat.

On herb farms, depending on their location and climate, several different Rosa species can be grown for the highly valued rose hips.
With a history of herbalists using rose hip tea for preventing colds and fighting infections, science has now given us knowledge of the true healthful and nutritional rewards that rose hips offer us.

Buy Now!