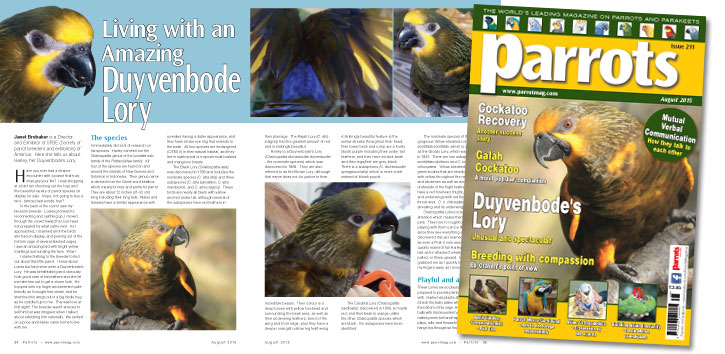 Janet Brubaker is a Director and Exhibitor of SPBE (Society of parrot breeders and exhibitors) of America. Here she tells us about Harley, her Duyvenbode's Lory.

Have you ever had a chance encounter with a parrot that truly changes your life? I was shopping at a bird fair checking out the toys and the beautiful variety of parrot species on display for sale. Nope, not going to buy a bird - famous last words, huh?
In the back of the room I saw my favourite breeder. Looking forward to reconnecting and catching up, I moved through the crowd toward her, but I was not prepared for what came next. As I approached, I scanned all of the birds she had on display, and peering out of the bottom cage of several stacked cages, I saw an amazing bird with bright yellow markings surrounding the face. Wow!

Buy Now!