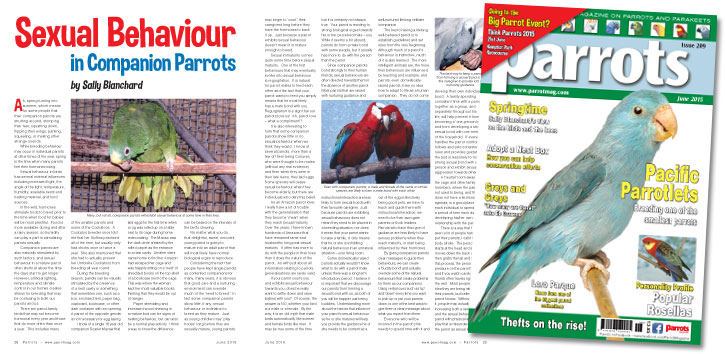 by Sally Blanchard

Ah, spring turning into summer, which means for some people that their companion parrots are strutting around, stomping their feet, squatting down, flipping their wings, panting, squealing, or making other strange sounds.

While breeding behaviour may occur in individual parrots at other times of the year, spring is the time when many parrots feel their hormones rising.

Sexual behaviour in birds has several external influences including increased light, the angle of the light, temperature, humidity, available nests and nesting material, and food sources.

In the wild, hormones stimulate birds to breed prior to the time when food for babies will be most plentiful. Food is more available during and after a rainy season, so humidity can play a part in stimulating parrots sexually.

Buy Now!